DJ Cuba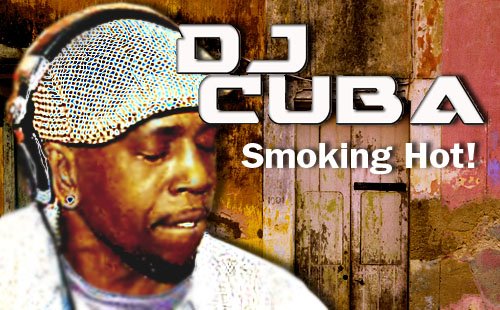 RYTHM AND SOUND FROM THE HEART
Beats that have been fascinating for decades
DJ Cuba was born in Havana Cuba. When he was two years old, his family emigrated to the US. Artists like La Lupe, Celia Cruz, Fajardo and El Benny resonated throughout his childhood via a little radio tuned to WADO-AM, a station that is still breathing today.
DJ Cuba realized the power of the beat when his mother took him to a Cuban Rumba, his first family gathering. Rumba is a secular party where only percussion instruments are played: Congas, Bongos, Claves and Shakers would develop a pulse, one that would give the party a life of its own. DJ Cuba's connection with music came from the belly of the drum, interlaced with the skilled hands of musicians that gave voice to the skins.
"By the age of 6, my soul began to seek" exclaims DJ Cuba. "I was fascinated by the rhythms and the beats. My first musical project was when I took 2 empty cans of Bustelo Cafe and began to play exactly what my heart was hearing. That changed my life! When I was 12 years old, I begged my mother to enroll me into a music school, which she did. By then, my ear was hyper keen to rhythm and sound. I grew up listening to Big Band, Jazz and Latin. Circa 1970's, I was mesmerized by DJ Grand Master Flash. I was blown away by the fact that this brother was a musician on turntables!"I knew then, that DJ-ing would be my craft. I began sneaking off to street jams… a safe haven."
Since the 80s, DJ Cuba has been spinning and perfecting his craft throughout NYC, playing top-tier venues like Cielo, Gemini Lounge, Windows of The World, Soulgasm, Pacha, Funkbox and The Shelter, just to name a few.
Click here to go to DJ Cuba's Facebook Page
Click here to go to DJ Cuba's SoundCloud Page
Click here to go to DJ Cuba's MassMoveRadio Page